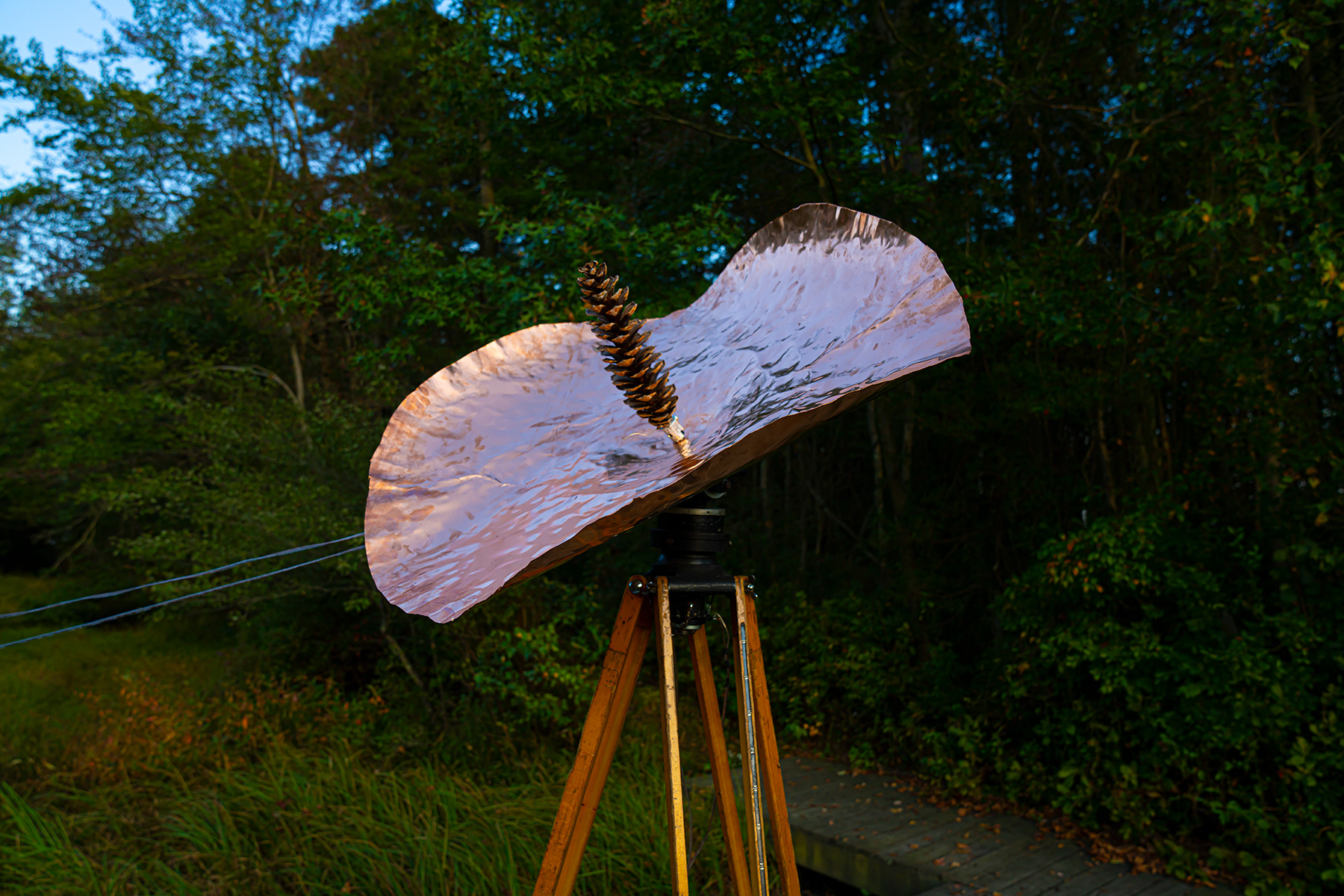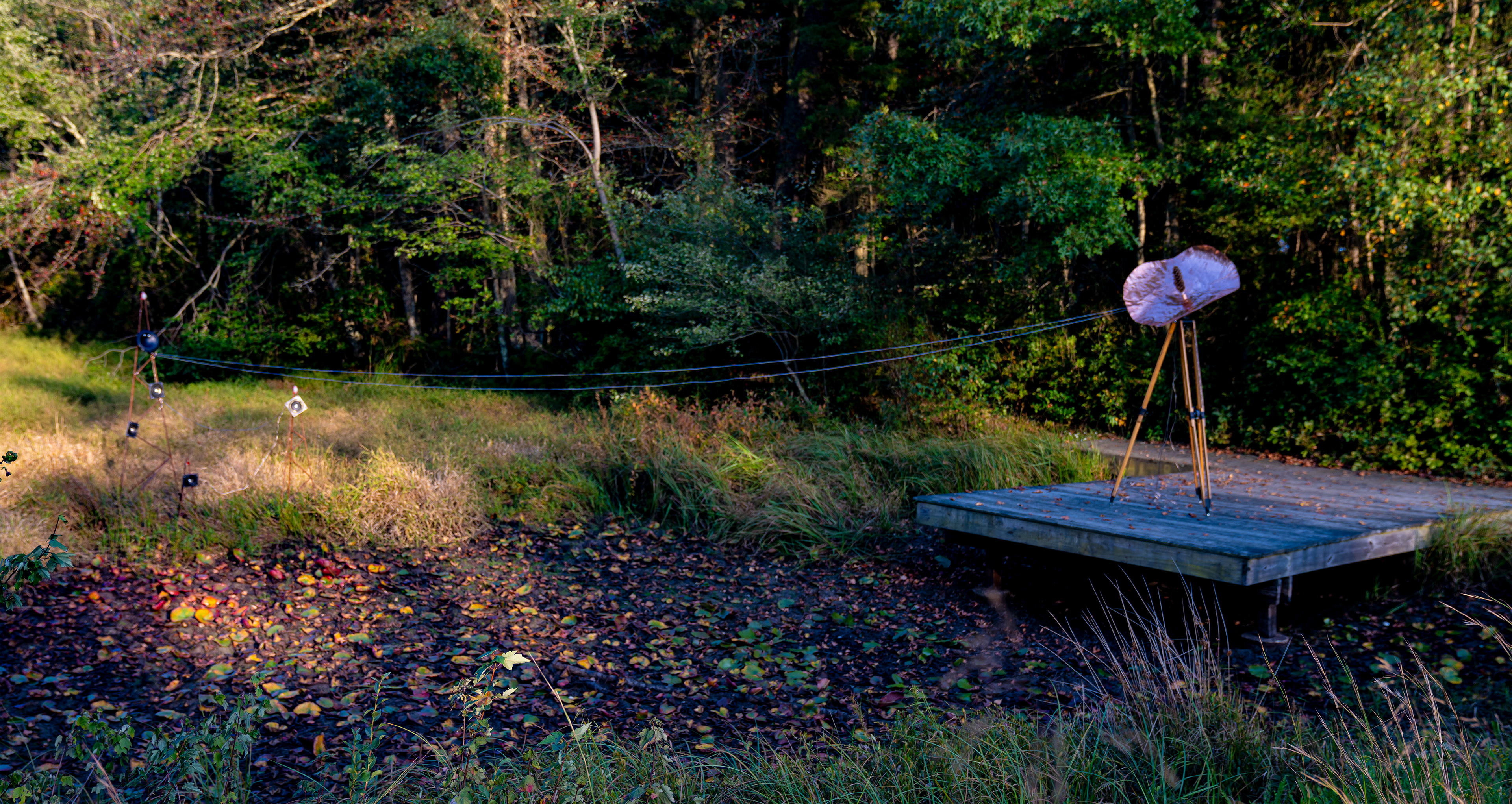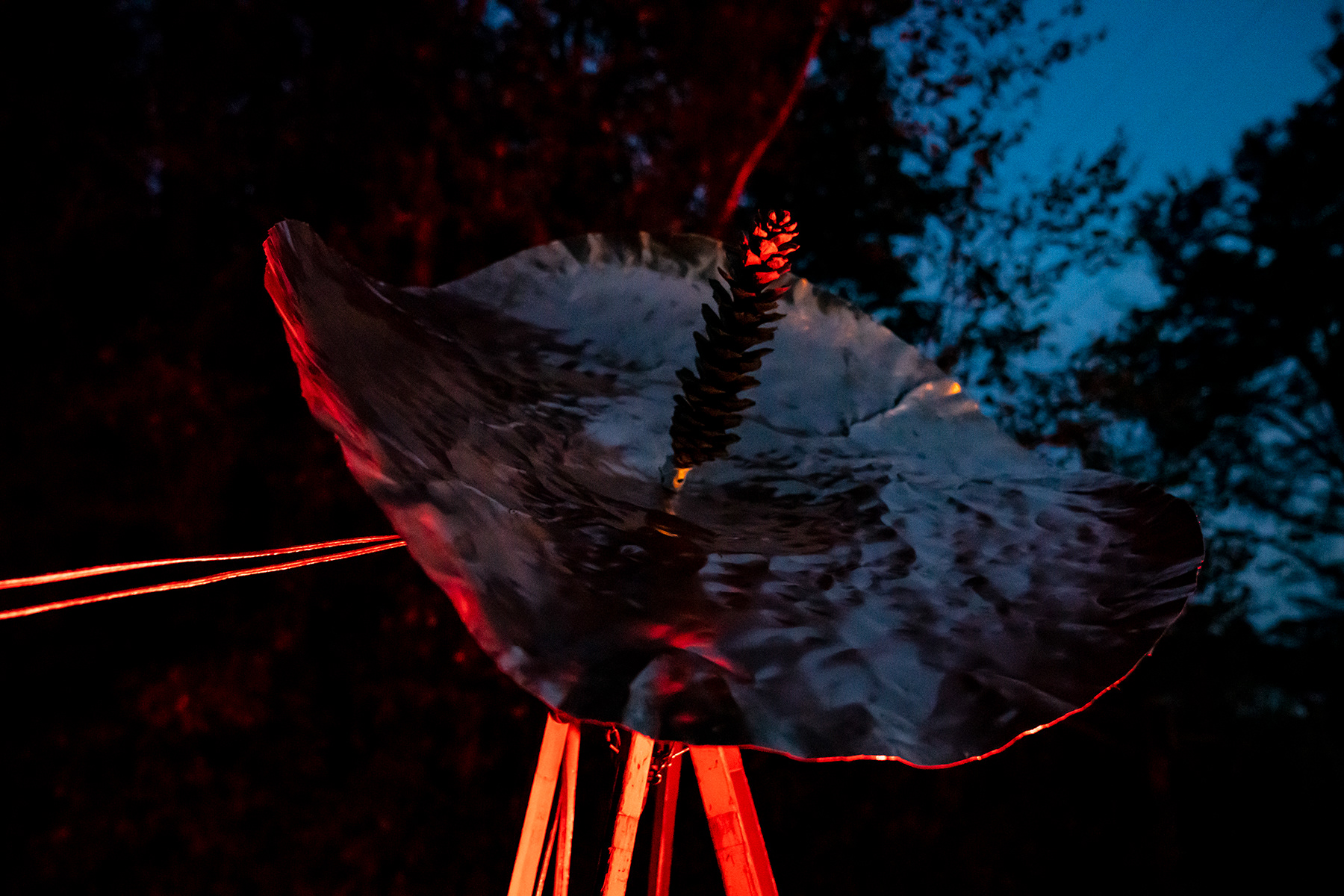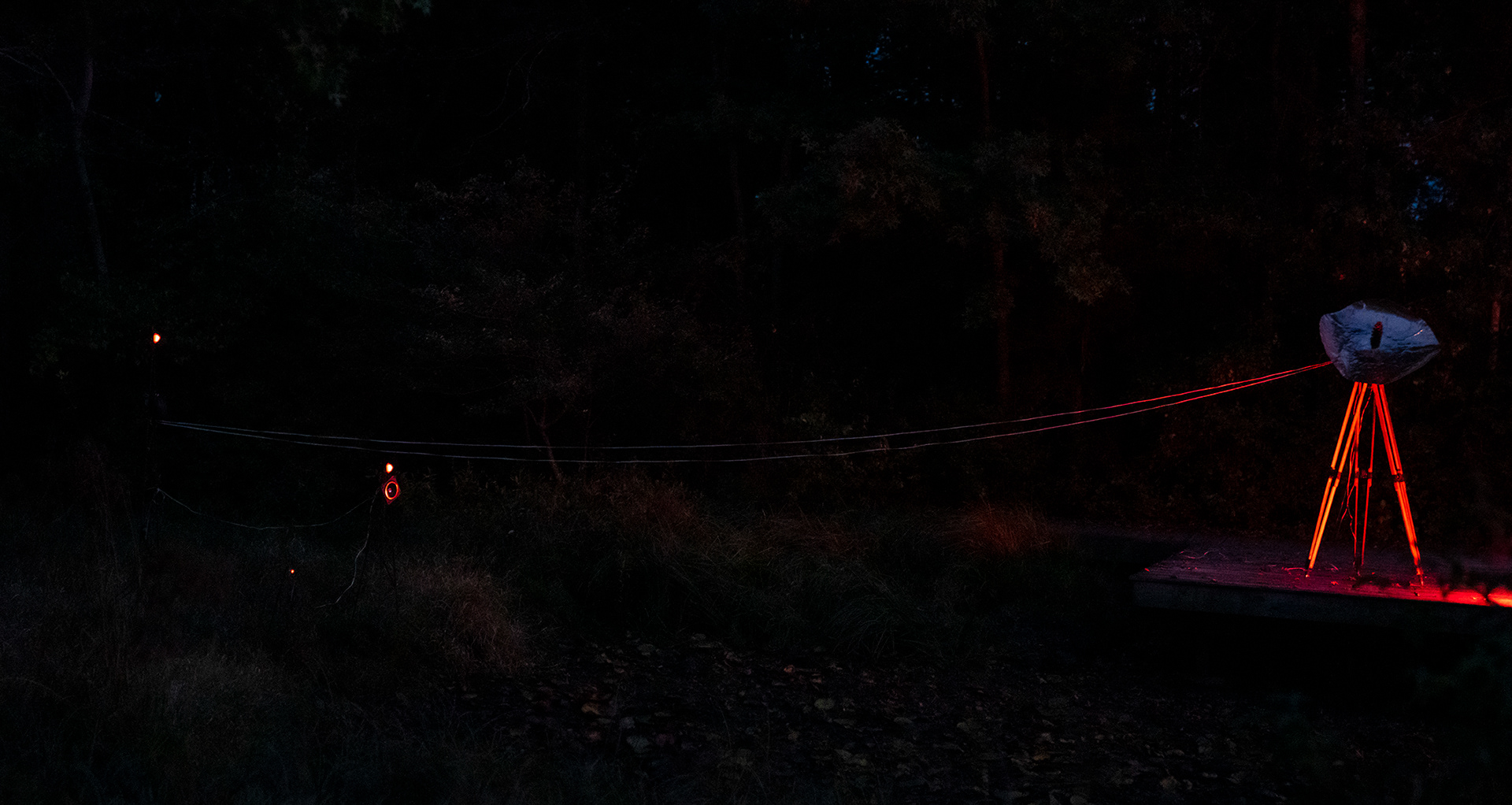 2019, copper, steel, wood, selected speakers, speaker wire, pine cone, Coquí frog recordings
This installation Untitled sound structure 01 was part of the exhibition Middle of Nowhere II. The installation consists of call and response calls from the Coquí frog. The sounds move back and forth from the satellite sculpture to the radio tower sculptures placed in the marsh. 
Organized and curated by David Scott Kessler, director of The Pine Barrens film and set in the trails, bogs, and fields of Whitesbog, a historic blueberry farm in the heart of the New Jersey Pine Barrens, MIDDLE OF NOWHERE is a site-specific art, music, folklore, and film event that seeks to explore and re-contextualize the landscape and culture that make up the 1.1 million acres of protected but endangered Pinelands Preservation.