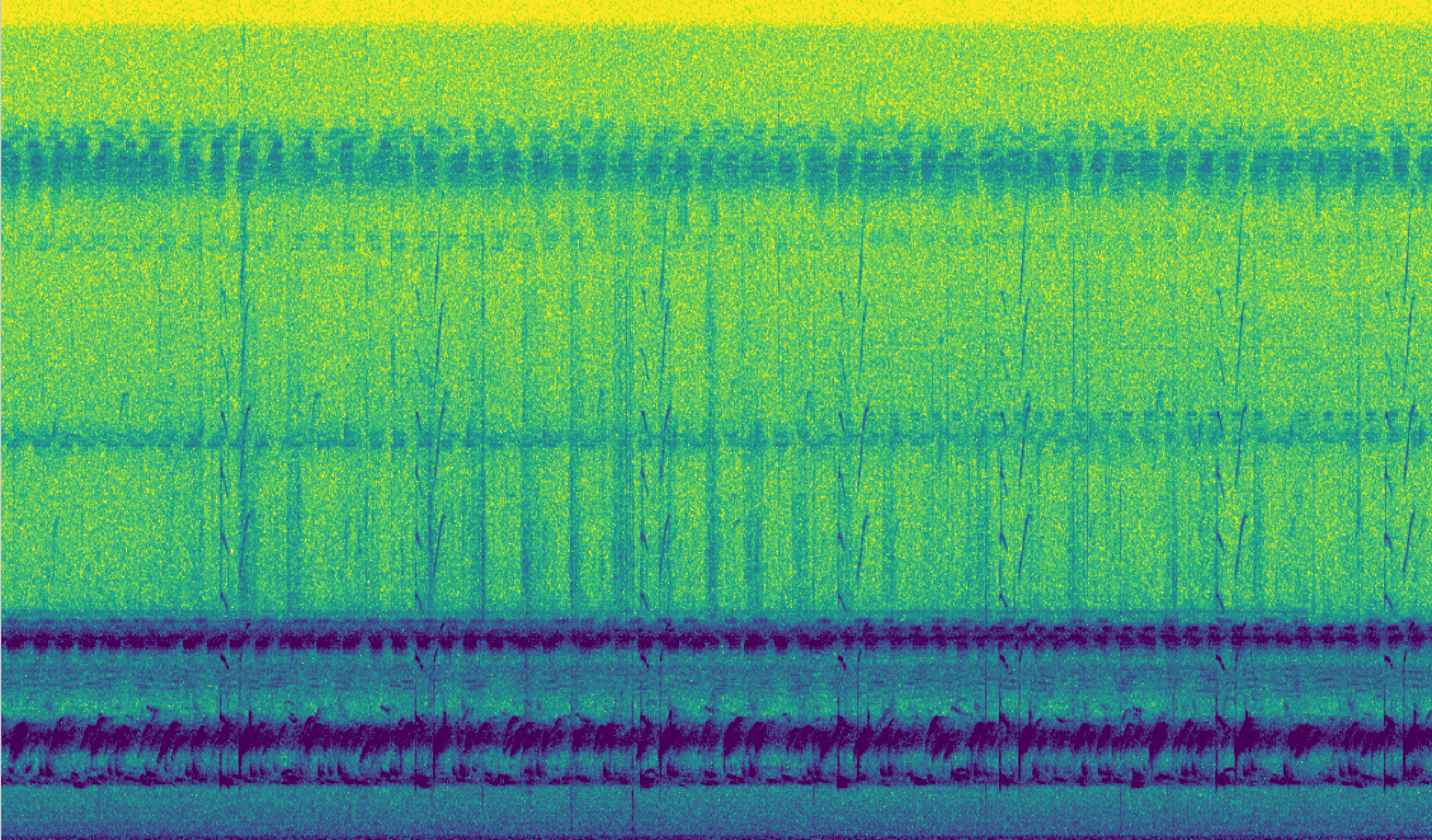 This work takes the sounds of the 

Eleutherodactylus coquí

, a frog endemic to Puerto Rico named by the Taino. Coquí is an onomatopoeia for the loud sounds that the small frogs make. I'm interested in the way the sounds connects back to Puerto Rico and performs as a vessel that carries memories, culture and language. For some the sound may be unfamiliar and for others it may serve as a calling from a homeland. 
This work is taking place in Miami, FL at Locust Projects and in Philadelphia, PA at Taller Puertorriqueño and HACE Business and Visitor Center. 
In Miami, FL there is a mobile sound station that goes around neighborhoods broadcasting sounds of the coquí. There are QR codes and informative post cards that encourage participation for people to share their stories of how they connnect with the coquí. 
In Philadelphia,PA there are a series of sound sculptures functioning as base stations that transmit the sound of the coquí throughout the neighborhood. The neighborhood is called "el Centro de Oro" and is the center of the Puerto Rican and Dominican neighborhood in Philadelphia. This part of Philadelphia is rich with murals and urban gardens that continue the traditions from the Caribbean celebrating our culture.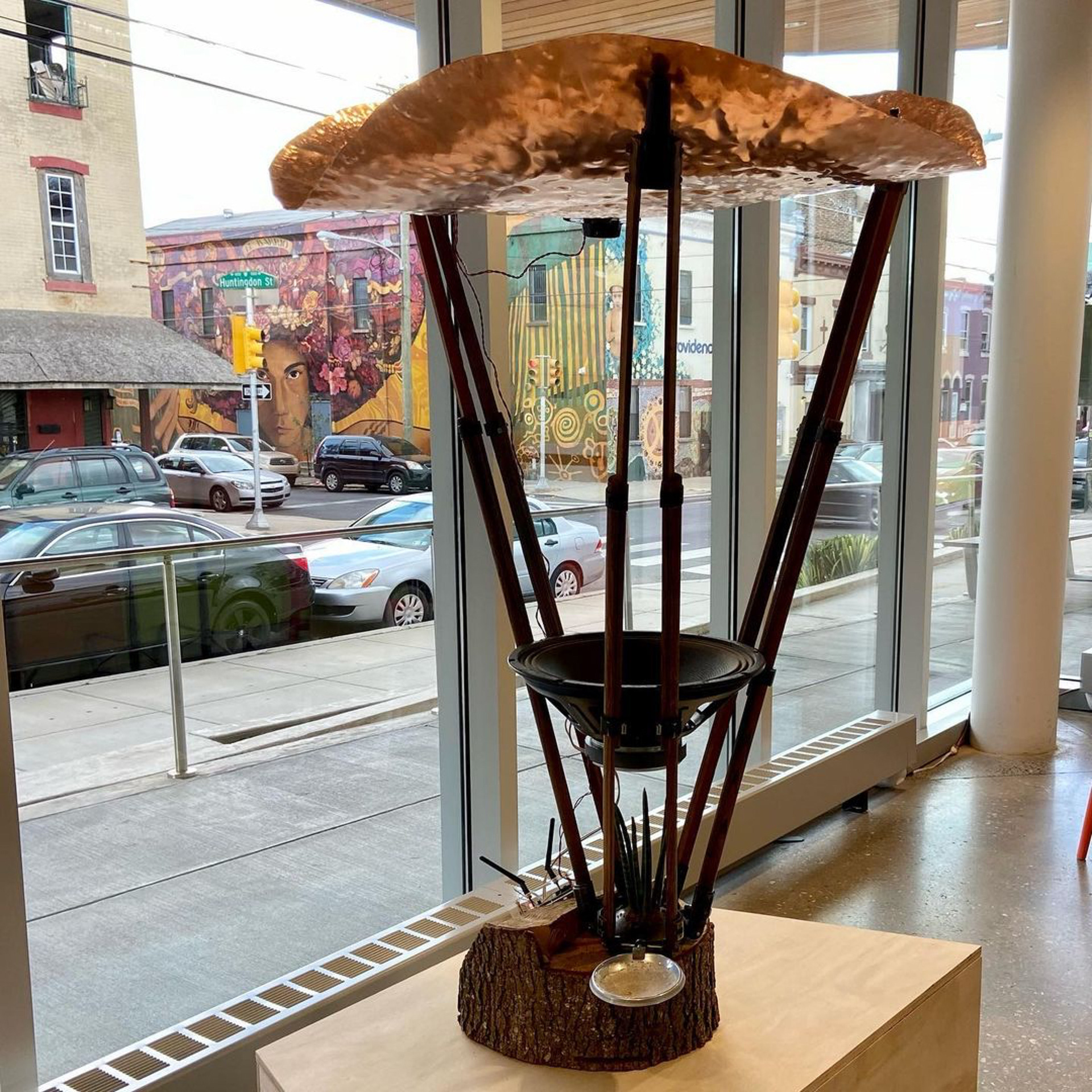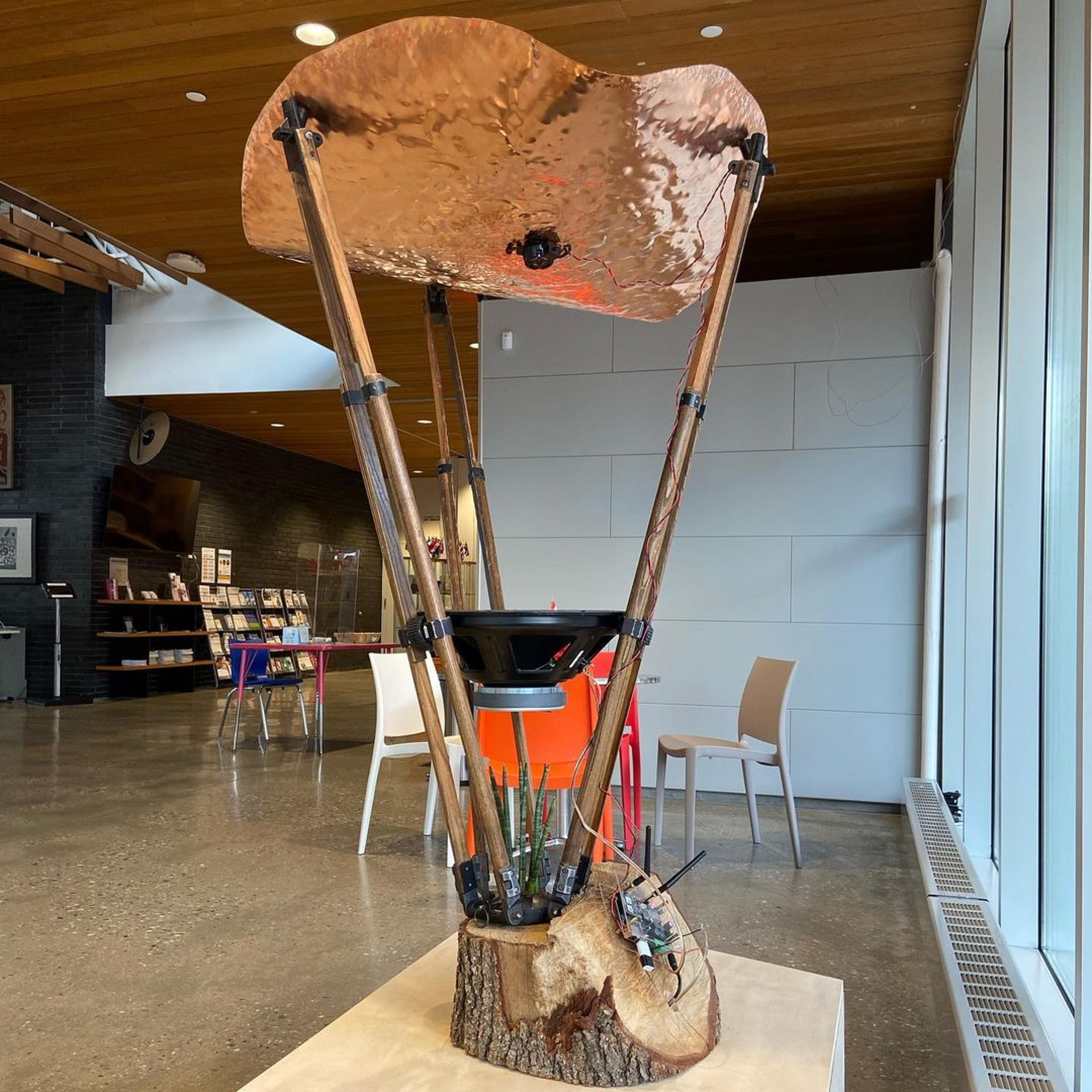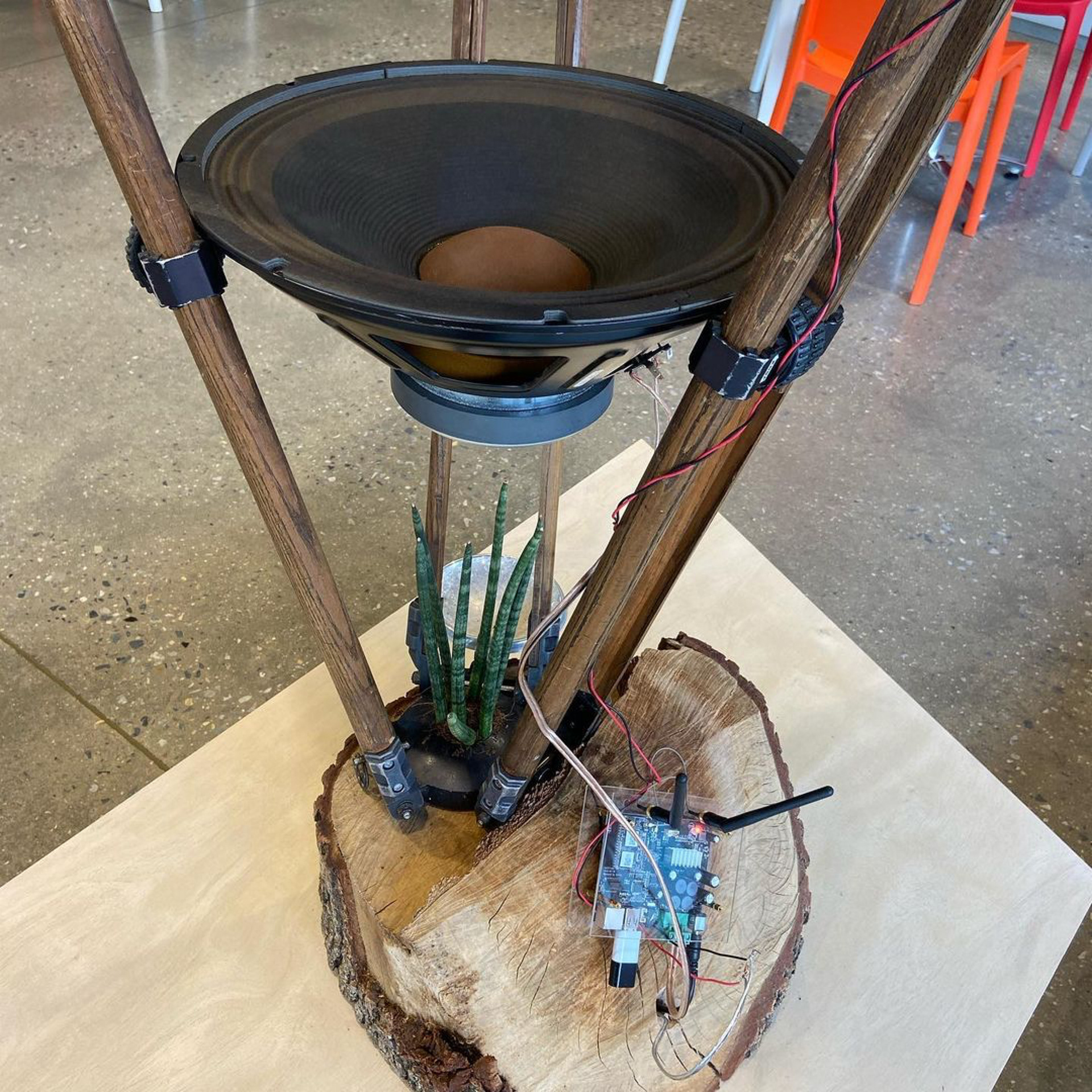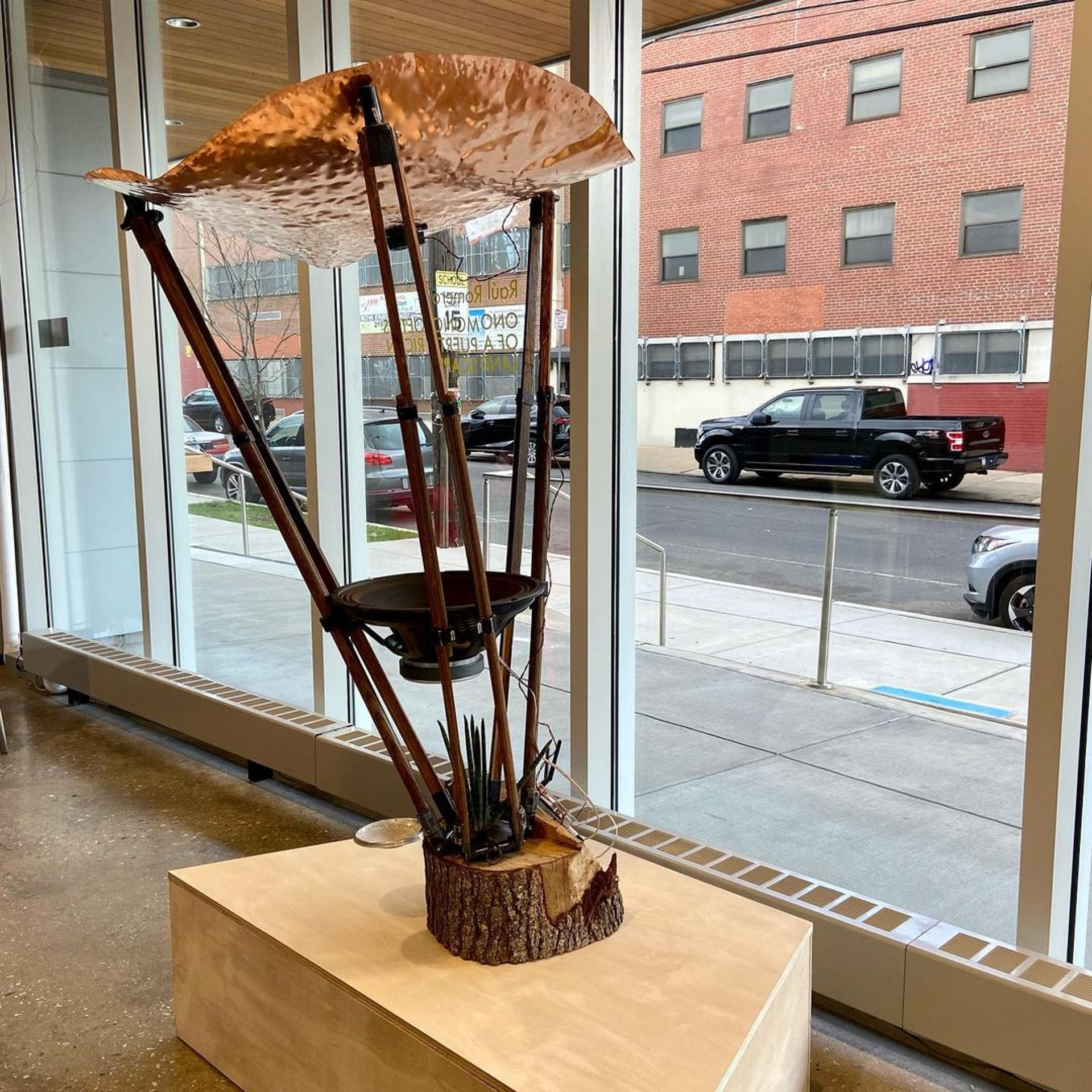 A vessel for infrasound: Transmission from Arecibo

, 2020
Copper, wooden tripod, speaker, frog exciter, Dracaena angolensis,Quercus stump, light reflection dish, H2O, audio components
Photos by Danny Orendorff